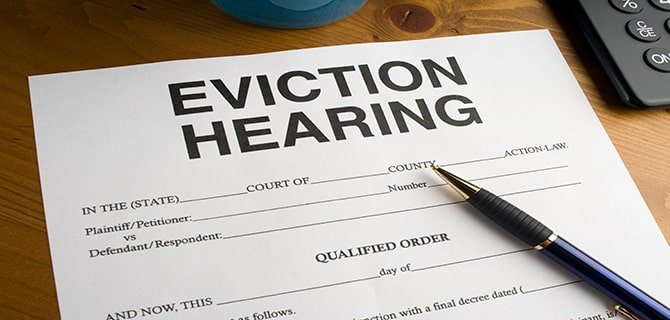 If you are a landlord who is looking to evict a tenant, or if you are a tenant who is being evicted wrongfully, it is important to make sure that your rights are protected. The NJ eviction process requires many steps to ensure that both the owners of property and the people who rent from them have their rights preserved and protected. Keyport, Monmouth County, 07735 Eviction lawyers Weishoff & Richards, LLC can help both tenants and landlords who are involved in eviction proceedings and ensure that everything is done correctly. An eviction lawyer in NJ can help. The eviction process in New Jersey can be highly complicated, and hiring an experienced eviction lawyer is crucial. The law firm of Weishoff and Richards, LLC has provided eviction and landlord/tenant services for more than five decades.
Keyport, Monmouth County, 07735 Property Managers and Landlords Seeking Eviction
As a Keyport, Monmouth County, 07735 landlord, it is important to know what rights you have under the New Jersey eviction law process. Sometimes you have a tenant who will not pay, and would like to evict them. You may consider doing it yourself, rather than hiring an eviction lawyer, to save money; However, there is the danger that you will miss a critical procedural step, and unfortunately for the landlord, the State of NJ favors the tenant. Let the law firm of Weishoff and Richards, LLC represent you.
We will:
Send the Notice to Vacate
File the Complaint
Attend hearings
Negotiate or litigate as needed
File writs of possession
Coordinate lockouts
Provide appellate representation
We will also advise you about leases, landlords' and tenants' rights and obligations, and all related matters. Our services are well adapted to the high volume needs of landlords and property owners. Our experience and dedication allow us to handle these issues and evictions with skill and speed.
Protecting Tenants' Rights in Eviction Proceedings

If you are a tenant in Keyport, Monmouth County, 07735 and need legal help with an eviction issue, contact us. It is important to know what rights you have under New Jersey eviction laws. It is important for both parties to note that New Jersey landlords cannot enter your premises for any reason except state of emergency; landlords cannot change the locks nor turn off utilities based on the filing of an eviction notice. Unless you've missed rent payments, the landlord is required to give the tenant a notice to quit or cease. To cease means to stop conduct that is in violation of the law or lease. If the tenant ceases the activity, the landlord cannot evict the tenant. To quit means to terminate the tenancy, which requires the tenant to vacate the property by a certain date. Quit letters are typically given for habitual late payment of rent or other lease violations. The law requires landlords to give a three-day notice is required in cases of disorderly conduct, drug conviction, or other criminal behavior and a 30-day notice when terms of the lease are being broken, such as nonpayment of rent.
If you are a tenant who feels your conduct in question does not require a notice to cease or quit and you have wrongfully received one, or your rights have been violated by your landlord, you need an experienced eviction attorney to assist you in proceedings.
Are you looking for an experienced Keyport, Monmouth County, 07735 eviction lawyer to navigate the complex intricacies of eviction law for you?  Attorneys Robert P. Weishoff and Travis J. Richards, Esquire, are here to help you get the results you deserve! Call Weishoff and Richards, LLC at (609) 267-1301. Or contact us via our web form here.