When you enter a lease agreement in New Jersey, it can carry implications that extend far beyond the lease term. A well-drafted lease can eliminate ambiguities that lead to costly and time-consuming disputes. Taking the time to work with experienced lease lawyers before you execute a lease agreement can ensure compliance with laws, reduce conflicts, and help you plan for situations that may arise.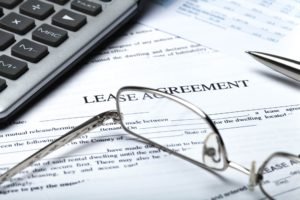 The attorneys at Greenblatt, Lieberman, Richards, & Weishoff, LLC offer full legal services in the area of landlord-tenant law. We help landlords draft and review lease agreements, negotiate lease terms, plan for tax implications, and litigate tenancy issues when conflicts cannot be resolved outside of court. We can also assist tenants looking for a trained eye to review or negotiate a lease before committing to the terms.
The importance of careful lease drafting and review
Many commercial and residential landlords resort to boilerplate lease forms. Though online templates or recycled lease agreements from an archive might seem like a safe solution, they can be a recipe for disaster. Since a lease is a binding legal contract, it must be drafted in view of the federal laws, state and local laws, and specifics such as unique characteristics of the rental property, and the area rental market. Any special circumstances impacting the landlord are also valid considerations.
New Jersey is exceptionally tenant-friendly, which means landlords must be careful in drafting their lease terms. For example, in residential leases, landlords need to consider:
The effect of the state Anti-Eviction law on lease renewals
How anti-discrimination laws impact the questions that a landlord may ask in rental applications
State laws regarding security deposits and interest
Required disclosures, including lead-based paint
What rights and responsibilities NJ law does and does not allow landlords or tenants to waive in a lease agreement
The tenant's rights if the landlord does not make necessary repairs to the rental property
Privacy laws that prevent a landlord from entering the property without permission or proper notice
How much notice the state landlord-tenant laws require before a landlord may evict a tenant
Consequences for a landlord's retaliation against a tenant who asserts legal rights
Generic templates do not account for the nuances of real-world situations. Property owners best protect their rights when they have a lease that is tailored to the applicable laws and facts.
Reduce future conflicts with a well-drafted lease
Ideally, a lease will address the potential problems that may arise. An experienced lease lawyer will consider the features of the property to determine possible points of contention and include provisions that reduce the likelihood of conflict in those areas. For example, as the situation warrants, a lease may include clauses related to:
Who is authorized to occupy the property
Who bears the responsibility for repairs and maintenance
Whether the cost of maintaining common areas will be passed on to the tenants
Policies regarding noise, illegal activity, pets, late fees, bounced check fees, security deposits, and smoking
Necessary disclosures
Understand your rights under a lease
A lease is more than a formality; it encompasses your contractual rights, subject to compliance of terms with state and federal laws. It pays to be proactive – if you are a landlord and have been using the same lease form out of habit, take the time to have an experienced attorney review it for legal compliance and practicality. If you are a tenant, have a lawyer review your agreement so you know what you are binding yourself to.
At Greenblatt, Lieberman, Richards, & Weishoff, LLC, our leasing lawyers are adept at spotting issues in commercial leases and residential leases before they cause problems. Re-drafting an insufficient lease before signing can avoid penalties for illegal provisions and lawsuits over unclear terms. If the landlord-tenant relationship hits bumps in the road, we can also provide counseling on issues like breach of contract, illegal use of property, and harassment. Our eviction lawyers can also assist landlords or tenants facing a removal for cause.
Contact a NJ lease lawyer today
Consulting a knowledgeable and experienced attorney to negotiate, review, or draft a lease agreement can save you time and money. Attorneys Greenblatt, Lieberman, Richards, & Weishoff, LLC assist real estate clients with matters ranging from lease drafting to estate and tax planning. For individualized attention, contact us today to schedule a consultation.