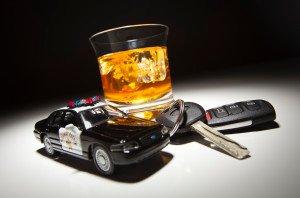 If you were caught Driving Under the Influence (DUI) or alcohol or drugs you may only have a matter of days to save your license! Look to Greenblatt, Lieberman, Richards, & Weishoff, LLC for immediate legal help from an experience DUI attorney. We have successfully helped thousands of clients in these types of cases, we are equipped with the resources to handle even the most complex cases, with our aggressive defense.
First-time DUI Offenders
Have you been arrested for a DUI for the First Time? If you were found to have been driving under the influence of drugs or alcohol for the first time, it is pretty crucial that you retain aggressive legal representation immediately. First time DUI offenders are at risk for serious penalties, including suspension of your driver's license, jail time, heavy fines, probation, community service, and more. To have any shot at receiving less or reduced charges, the DUI lawyer or attorney representing you must be well-versed in the field, and have prior experience helping clients out of DUI penalties.
As a first-time offender, you may be able to avoid serious legal punishment and prosecution (i.e. jail time, fines and license suspension) by attending classes and various programs, which can be helpful in getting charges dismissed.
Repeat DUI Offenders
With each additional DUI charge you are convicted of, you will encounter even harsher penalties and fines. Jail time and heavy fines are likely, especially if you were driving under the influence with a suspended license. If you caused any additional moving violations or accidents, the penalties will be very harsh.
A DUI Attorney Who is Willing to Fight for You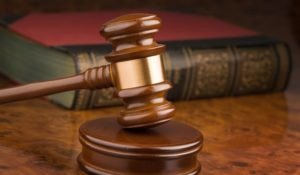 We have experience with the opposing side of the courtroom. We use our background in legal prosecution to predict the actions from the opposition to build our aggressive defense. Whether you are a first time DUI offender or a repeat DUI offender, our DUI lawyer knows just how to protect your rights and driving privileges.
Violation of Rights
When it comes to DUI arrests, the police officer sometimes violates the offender's rights because of the situation. If you feel you have been violated during your arrest, our DUI lawyer will fight for your rights in court.
Protect Your Future
If you or your child is a college aged student, a guilty plea or guilty verdict could result in loss of a scholarship, suspension or even expulsion from a college of university. A criminal record could bar you or your child from eligibility for professional licensure, and end any suitable internship or employment opportunity.
In some states you can be convicted of DUI even if you never touched a drink. This applies in cases where the individual was driving with a blood-alcohol concentration determined by breathalyzer, or while under the influence of alcoholic beverages, chemical substances or controlled substances, including illegal drugs like marijuana, cocaine, heroin and ecstasy, as well as prescription medication which causes a driving impairment.
DUI Hearings
You have only a handful of days following an arrest for DUI to take action, otherwise, you will most likely be subject to an automatic driver's license revocation. The arresting police officer will take your driver's license and issue you a temporary permit. An arrest for DUI gives you two cases to fight: one for your license and another in criminal court to decide upon your fines, community service and jail time.
Causing a collision while driving drunk
Should you cause harm or loss, or are involved in a collision while driving under the influence, you will have to overcome a large obstacle, a presumption that since you were under the impression of drugs and alcohol, the collision was your fault. A DUI lawyer will be vital in creating a sound defense for you in court. Should you cause a fatal motor vehicle accident, you must take action to avoid being convicted on those charges and face significant jail time.