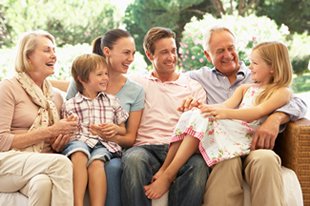 At Greenblatt, Lieberman, Richards, & Weishoff, LLC, our estate attorneys design estate plans to protect our clients' assets. We assist in the transfer of wealth, with minimum tax implications. We prepare wills and living wills, with powers of attorney, as well as revocable "living" trust agreements and irrevocable trust agreements. Using complex as well as simple planning techniques, our estate lawyers address the individual needs of our clients. Other estate needs include family limited partnerships, charitable foundations, charitable trusts and gift tax transfers.
Greenblatt, Lieberman, Richards, & Weishoff, LLC can assist you if you are dealing with:
being cheated out of your inheritance, as a beneficiary
defending the estate from wrongful claims, as executor
settling the affairs of a deceased loved one
creating a will or a trust
applying to qualify for Medicaid
becoming a loved one's guardian
Executors
Being an executor can be an arduous task, and have you feel like there's a target on your back. If beneficiaries are accusing you of cheating them from a will, we can assist you in defending a will challenge. You can get piece of mind back with an estate attorney from Greenblatt, Lieberman, Richards, & Weishoff, LLC.
Beneficiaries
As a beneficiary, you may feel you are being cheated out of inheritance, being short-changed, or even believe a will is fraudulent. If you feel an executor is stealing from the estate or that you or your spouse were cut out of the will wrongfully, there is something you can do. If you feel an estate is being mismanaged, an estate lawyer from Greenblatt, Lieberman, Richards, & Weishoff, LLC will assist you!
Creating a Will or Trust
At Greenblatt, Lieberman, Richards, & Weishoff, LLC, we recommend wills for our younger clients, because they are quick and easy to make. We recommend trusts for middle-aged clients, because they can help you qualify for Medicaid, and control what happens to your money after your death.
Do I need a lawyer to make a will?
At Greenblatt, Lieberman, Richards, & Weishoff, LLC, we work with accountants, investment advisors, insurance professionals and other trust advisors, to help our clients being in asset protection planning and wealth succession planning. Our trust lawyers and estate planning attorneys, as well as paralegal team, assist fiduciaries in estates and trusts, and advise executors of a will and trustees on post-mortem tax planning options. Our estate professionals can help prepare inheritance, gift tax returns, value estate assets, handle tax audits and do any estate accountings to settle an estate/trust. Should a dispute arise our estate lawyers are well qualified in dispute resolution and prepared to go to court. Our lawyers will make sure that a court does not void your will.
Estate Planning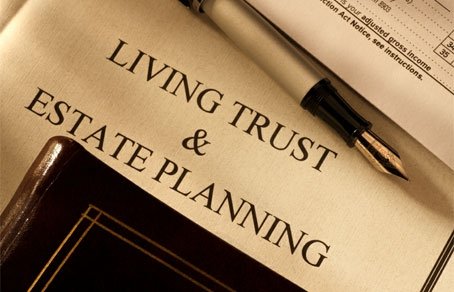 You can truly secure your family's future with a comprehensive estate plan. This way, everyone can benefit from a simple no-hassle Will. If you are a client in need of more advanced estate planning, we can help you avoid or minimize estate taxes but creating a variety of trusts, charitable trusts and life insurance trusts. Our estate lawyers can form a family company to hold the estate tax free, or create long term gains with an annuity.
Creating a Challenge-Proof Will and Planning for Disability
At Greenblatt, Lieberman, Richards, & Weishoff, LLC, we offer defensive estate planning for people with a medical condition or diminished capacity. These people are able to create a Will but are concerned that it may be challenged after their death for medical reasons. Our lawyers will make sure our clients will is solid. We assure that our clients' family is left with direction in case our clients cannot make their own decisions in the future. This includes a living will and financial power of attorney. We will make sure any disabled persons are set up with a special needs trust account so they do not lose benefits crucial to their health.
Family Disputes and Guardianship
An estate attorney can help you avoid serious family disagreements and disputes between current and past spouses, by creating a sound will or trust. If you have children who are minors, guardianship should be considered on your children's behalf so you know who will look after them, should you pass.
At Greenblatt, Lieberman, Richards, & Weishoff, LLC, we can protect your financial and estate assets, preserve your wealth from the risk of creditors, wrongdoers, help you set up asset protection entities, trusts, family-owned companies, and so much more. We will protect you, our clients, from probate costs, any delays in your estate, and more.
Qualifying for Medicaid
In addition to wills and trusts, at Greenblatt, Lieberman, Richards, & Weishoff, LLC, we can assist you in qualifying for Medicaid. Eligibility requirements must be met, but some techniques we will use to help our clients quality for Medicaid include Medical Trusts for long-term Medicaid planning; Special Needs Trusts, for the disabled; Gift and Loan techniques, to transfer assets to a loved one, via a promissory note; Caregiver Contracts, to exchange assets via wages to a loved one in exchange for caring for you; Qualified Transfers, to a qualified relative; Spousal Refusal, to allow an individual entering a nursing home to transfer assets to a spouse who is not in a nursing home, and finally; Medicaid annuity draft.
Our highly sought after lawyers are focused on the following practice areas:
Beneficiaries and Executor Assistance
Business Succession Planning
Charitable Planning
Estate Litigation
Estate Tax Returns and Disputes
Family Disputes
Grantor Trusts
Gift Tax Returns
Guardianship
Healthcare Directives
Last Will and Testament
Living Will Planning
Medicaid Qualification
Power of Attorney
Private Foundation Creation
Revocable Trusts and Irrevocable Trusts
Special Needs Trusts
Contesting a Trust
Are you looking for experienced lawyers to navigate the complex intricacies of estate law for you?  Attorneys Greenblatt, Lieberman, Richards, & Weishoff help administrators and executors close out and settle estates. Our estate lawyers' and estate attorney's knowledge of the court system allows us to close and settle matters in New Jersey's Court without unneeded expenses and delays. Call Greenblatt, Lieberman, Richards, & Weishoff, LLC at (609) 267-1301 to set up a consultation today. Or contact us via our form here.