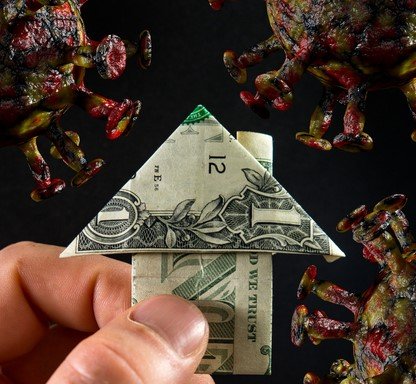 01 Jun

New Rental Assistance For New Jersey Tenants Affected by COVID-19 Pandemic

On May 29, 2020, New Jersey Governor Phil Murphy announced the COVID-19 Short-Term Rental Assistance Program, pledging over $100 million in housing relief to help low- and middle-income tenants financially hurt by the Coronavirus pandemic in New Jersey.  The program will open for applications in July and will begin paying rental assistance in September.  Approximately 20% of the Short-Term Rental Assistance funding will go to assist those who are very low income and homeless or at risk of homelessness.  These households will be selected by the DCA through each county's Homeless Management Information System.

The remainder of the Short-Term Rental Assistance funding will be distributed to tenants through an online lottery.  When opened, households may submit applications and participants will be randomly selected from the pool of applications.  In order to qualify, the tenant must be a New Jersey resident, must have an income of up to 80% of area median income (limits vary by county), must have been current in her rental payments as of March 1, 2020, and the tenant must be able to provide proof of economic impact of COVID-19 beginning March 9, 2020, when the New Jersey state of emergency was declared, due to one of the following:  layoff, reduced work hours, unpaid leave to take care of children due to school and daycare closure, and/or the need to self-quarantine for 14 days resulted in loss of income.

The rental assistance is to initially last for three months. Qualifying tenants will be expected to pay 30% of their income towards rent, with the program paying the remainder of their rent up to the New Jersey Division of Consumer Affairs fair market rent payment standard. After three months, the household budget will be reviewed to determine if assistance is still needed, for up to another three months.  The New Jersey Division of Consumer Affairs will provide the centralized application intake, eligibility review and payment directly to participating landlords.  As part of the landlord contract, the DCA will encourage landlords to agree to a reasonable payment plan for any rent arrearages, to not evict for any rent arrears accumulated prior to the start of temporary rental assistance, and to not evict due to unpaid rent for six months after the end of assistance.

Click here for a link to the DCA website for more information.

Much like every other facet of society right now, New Jersey landlords and tenants are facing significant uncertainty in the time ahead.  If you have questions or concerns with how to proceed in any given matter, please do not hesitate to contact our office at (609) 267 – 1301 to set up a consultation. We are happy to discuss any issues which you may be facing.  Be safe.