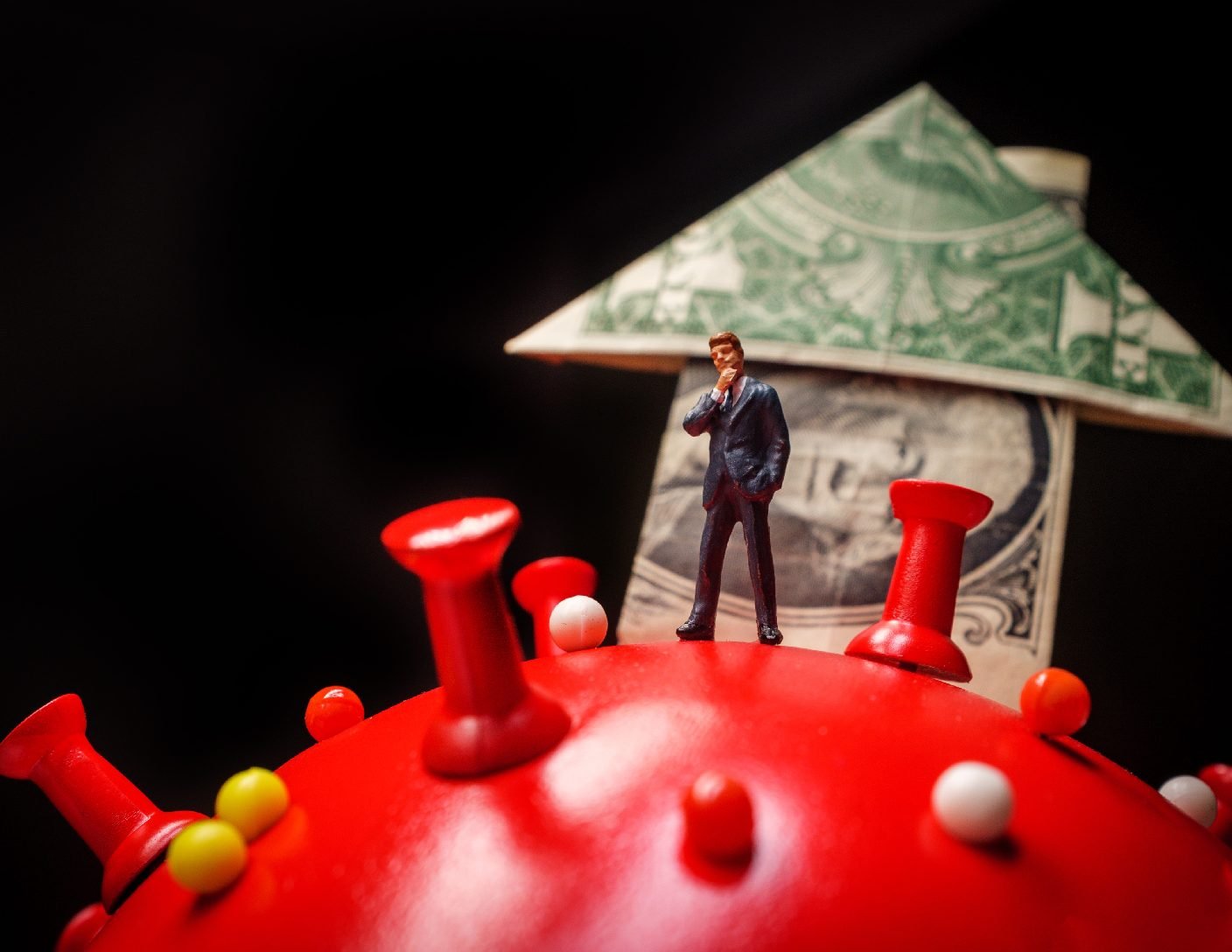 24 Apr

WHY AN EVICTION DOESN'T MEAN YOUR LANDLORD IS EVIL

The Coronavirus pandemic has devastated New Jersey's economy. According to the Washington Post, the number of unemployed in the United States is 22 Million people and growing. Mass unemployment has created a rental crisis. With no income, tenants have stopped paying rent. The New York Times reports close to one-third of all renters didn't pay April's rent. The expectation that is non-payment of rent is going to be even worse for May. Many articles are deeming landlords evil for filing evictions and some for even asking tenants to pay their rent.  Others call for a mass rental strike and open revolution. Here's a different perspective.
TENANTS ARE RECEIVING RELIEF
In response to the economic impact of the Coronavirus pandemic, the government took many steps to help tenants pay their rent. The Federal stimulus package included a payment of $1,200.00 to the vast majority of renters. Unemployment benefits increased significantly. The Payroll Protection Program for small businesses includes reimbursement of two months' rental payments.  The New Jersey Senate passed the 2020 New Jersey Emergency Rental Assistance Program to fund a $100 Million Dollar rental grant for residential tenants unable to pay rent due to COVID-19, and bill S2363, authorizing the suspension of rent payments for small businesses for up to three months.
LANDLORDS…NOT SO MUCH
Conversely, the government did little to nothing to help landlords. Why? Is it because all landlords are independently wealthy? No. About 48% of all landlords are individuals who only own between one and ten rentals. These individuals still have to pay all the expenses from being a landlord during the pandemic: mortgage payments, taxes, maintenance, utilities, insurance, etc. Many landlords have little to no cash flow from their rentals even when all their tenants do pay the rent.   Many landlords do not even break even when tenants do pay their rent.  Approximately 7% of the population have real estate investments and about 36% of the population rent.  How is it fair that 7% of the population be required to carry a burden on behalf of 36% of the population?
THE BENEFITS SHOULD BE PASSED ALONG
I do not believe it was the government's plan to make landlords shoulder an exorbitant portion of the societal housing crisis caused by the Coronavirus pandemic. It is not equitable, nor ethical, nor sustainable.  Landlords cannot incur expenses while letting tenants live in their properties for free. Clearly, it was Congress's intent that a portion of the benefits given to the tenants was in part to be passed along to pay rent.  Regardless, the majority of the benefits given to tenants were not specifically earmarked for landlords.  Rather, it was left to the discretion of tenants as to how to spend these benefits. One-third of all tenants are not passing their benefits onto their landlords, leaving landlords in an extremely compromised position.
LANDLORDS' HANDS HAVE BEEN TIED
A landlord's recourse for non-payment of rent is to file an eviction. An eviction in New Jersey normally takes at least one and a half months from the filing of the complaint to lockout. In most cases, this limits the landlord's loss to two to three months of rent before a landlord can regain control of the rental unit.  The Coronavirus has completely upended this eviction process.  In order to protect tenants, New Jersey Governor Phil Murphy enacted Executive Order No. 106 to address evictions during the COVID-19 emergency. The order delays lockouts during and for up to 60 days following a Public Health Emergency.  We are over a month into the current state of emergency, with no real end in sight. In the meantime, landlords continue to accrue bills from owning their properties (mortgage payments, taxes, maintenance, etc.) yet have no way of regaining control of their property any time in the near future.
LANDLORDS ARE ALREADY FACING 8 MONTHS OF NON-PAYMENT
To further exacerbate landlords' predicament, the stay-in-place order has shut down the court system. While some courts have reopened, no eviction hearings have been heard since the middle of March.  This is because a normal landlord-tenant court day has 100 to 200 people gathered in one room. Eviction hearings will be one of the last courts to reopen due to social distancing. No date has been set to reopen eviction courts, and I imagine hearings will not begin again until at least June. When landlord-tenant courts do reopen, they will be dealing with a 3-month backlog of cases. The cases being heard at that time are for evictions matters filed in January and February.  Even if a landlord successfully gets a judgment for possession at that time, lockouts for non-paying tenants most likely will be delayed for 60 additional days because of Governor Murphy's Executive Lockout Order. This means tenants will be able to have remained in the landlord's property for 8 months without paying rent.
LANDLORDS FILING EVICTION ISN'T PERSONAL, IT'S NECESSARY
A Landlord's ability to protect its business has been decimated. New Jersey has taken many steps to protect tenants and none to protect landlords. The sole thing a landlord can do right now to protect their business is to file an eviction.   Even then, filing an eviction only puts a landlord closer to the front of a very long line. The hearing and eventual lockout will be delayed for many months. What was once a two-month loss of rental income is now a six to eight-month loss of income. During that time landlords have no choice but to house tenants that are in essence stealing their services.
LET'S WALK BACK THE TALK OF REVOLUTION
Landlords are housing tenants who failed to pay rent well before the Coronavirus ever became a pandemic.  Landlords continue to carry many more tenants since the Coronavirus was deemed a pandemic.  To paint a landlord who files an eviction as exploiting the crisis or as having no heart is out of touch and extremely unfair. When I hear of the evils of landlords for filing evictions, or tenants mentioning rent strikes, I think of the mom and pop landlords first. For small landlords, especially, rent strikes are much more akin to organized theft than social justice or a Marxist revolution against the bourgeoisie. Landlords feel the impact as much as everyone else yet are burdened more than most.  For many, the filing of eviction is the only tool they have to attempt to save their livelihoods and hopefully survive this pandemic. We don't need a rental revolution, we need to understand that everyone is in the same boat, including landlords.